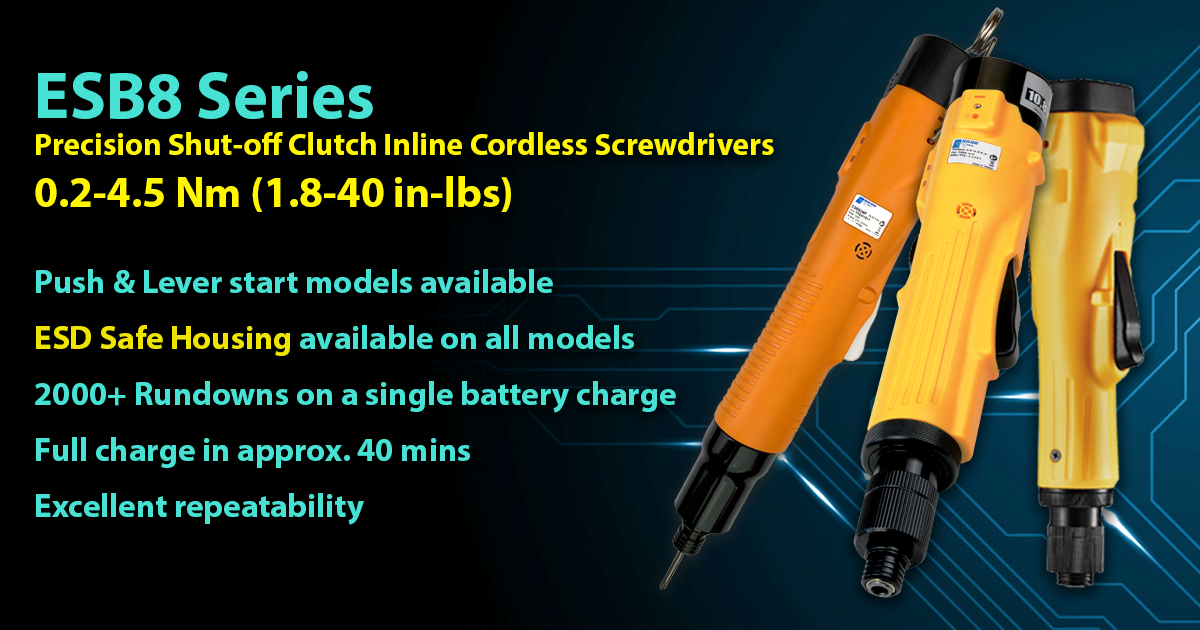 Shut-Off Clutch Inline Cordless Screwdrivers
The ESB8 Series push start tools use the same precision shut-off clutch as the rest of our line-up however offers a rapid lever activated reverse for quickly switching from CW to CCW rotation. Ideal for applications like Terminal Blocks, Threaded Inserts and many more!
INLINE CORDLESS SCREWDRIVERS
Add freedom of movement to your assembly process with the new Delta Regis ESB8 Series Cordless Screwdrivers. These drivers utilize the same precision shut-off clutch technology that is the foundation of the Delta Regis Electric Screwdriver product line. High-performance 10.8V Lithium Ion Batteries provide plenty of power and long run times between charging cycles.